Life at Summer TUTTI is full of new experiences. During the days, you work hard — with people who are as passionate about the performing arts as you are, immersed in workshops, practices, and rehearsals. In the evenings, you hang out with new friends and experience life on Denison's beautiful college campus.
You will live and learn on Denison University's beautiful campus, just up the hill from the center of Granville, a beautiful New England-style town.
The Michael D. Eisner Center for the Performing Arts, built with performing arts collaborations in mind, is your educational homebase. Denison's Dance, Music and Theatre programs are located here, along with a 400-seat venue, large rehearsal spaces, individual music instruction room, set and costume design workshops, and much, much more. Check out Eisner's Sights and Sounds page to see just some of the performing arts events (and fun) that happen here.
Stay in one of Denison university's residence halls, supervised by the teaching associate staff who live there.
Linen packets (including a pillow, sheets, a towel, and a thin blanket) are available.

Free WiFi is available throughout campus, and computer labs are accessible if needed.

Laundry and kitchen facilities are available as well.
Enjoy your meals in one of Denison's dining halls alongside our faculty and artists-in-residence.
Meals are varied and nutritious and take advantage of local and seasonal ingredients.

We offer vegetarian, vegan, and gluten-free options at every meal.

We provide safe choices for those with food allergies.
Even though the daily schedule is jam-packed with activities, there's time to hang out and relax (or even add more practice time to your day) . After classes end for the day, we encourage you to explore, socialize, and make new friends.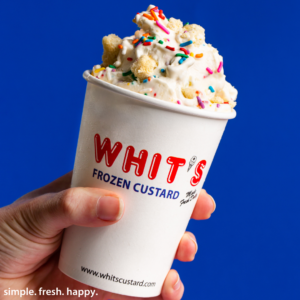 Whit's Frozen Custard – a local treat!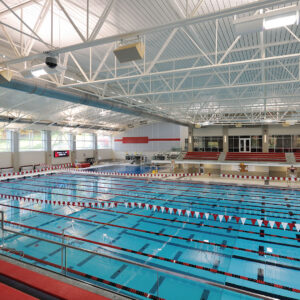 Take a dip in Denison's Olympic-sized indoor swimming pool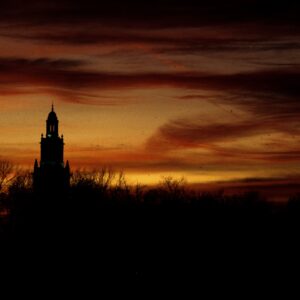 Enjoy the midsummer sunset from East Quad's "Beaver Beach"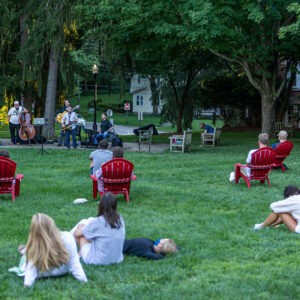 Relax on a shady Adirondack chair on the Fine Arts Quad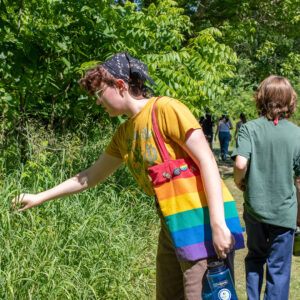 Explore the trails, ponds, and woods in Denison's 350-acre BioReserve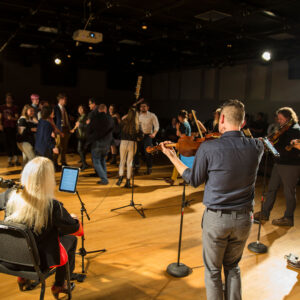 Attend recitals and performances by artists-in-residence, faculty, and friends!
Denison is located 28 miles east of the John Glenn Columbus International Airport (about a 30-minute drive). We provide free transportation to and from campus for students arriving and/or departing by plane.