E
xcellence in Performing Arts
Summer TUTTI Performing Arts Camp at Denison University offers talented high school dancers, musicians, and theatre-makers a chance to deepen their skills while collaborating with professional artists and ensembles and peers from across the country, such as Available Light Theatre, ETHEL, and Third Coast Percussion.
"Summer TUTTI allowed me to make friends, meet extraordinary instructors, and most importantly, learn through an immersive and beautiful experience."
"Summer TUTTI opened my eyes to something so much bigger than a college arts program."
"I have been studying acting and performing for over 5 years now, and I have never learned more about my art than I did in a single week at Denison. I feel blessed to have been a part of such an incredible and influential program."
"This was a fantastic experience! I learned a lot and gained confidence in my art. I also believe that I made lifelong friends from all over the U.S.!"
"Enhances & builds upon your talent combining it with the talents of others with a full well planned schedule of classes, activities, & events."
Live & Learn Together
At Denison's Summer TUTTI performing arts camp, you'll live and learn with high school peers from across disciplines (and the country) as you deepen your talents and skills, explore new ways of making art, and collaborate with professional artists and ensembles.
G
uest Artists and Ensembles
Learn from and create alongside award-winning, nationally known artists, recognized for their collaborative and inventive new approaches to the performing arts.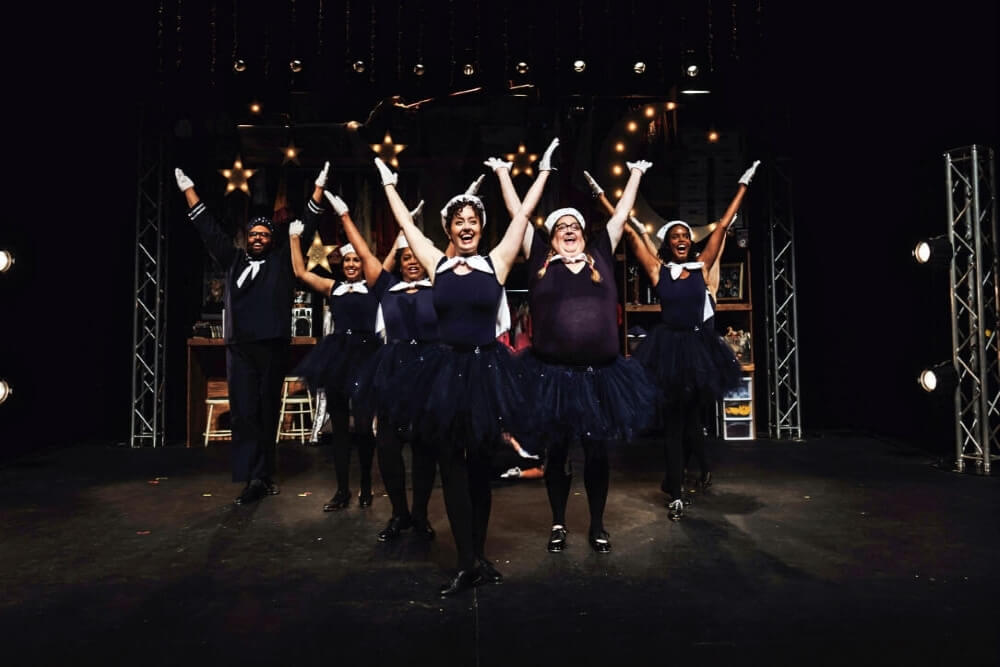 Available Light is Ohio's hippest and hottest presenter of new and original theatrical productions. AVLT is renowned by audiences and critics alike for bold creations by local artists and regional premieres of important new work by playwrights from around the globe.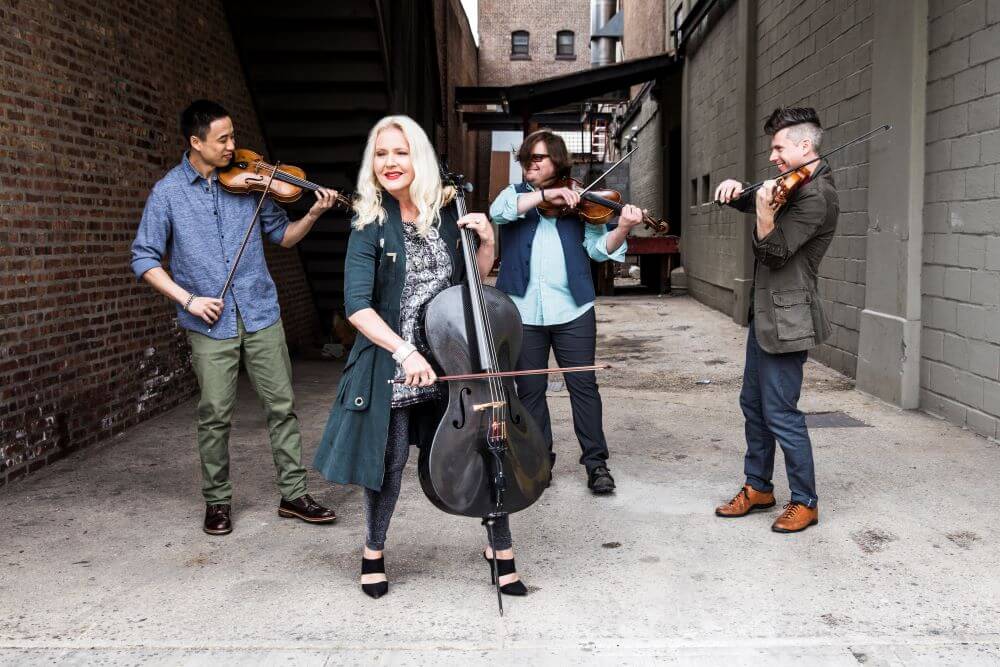 One of America's most adventurous string quartets, at the heart of ETHEL is a collaborative ethos – a quest for a common creative expression that is forged in the celebration of community. In addition to premiering 21st-century works by a broad range of groundbreaking composers, the quartet creates and tours rich, often multimedia, productions in which community engagement is a key element.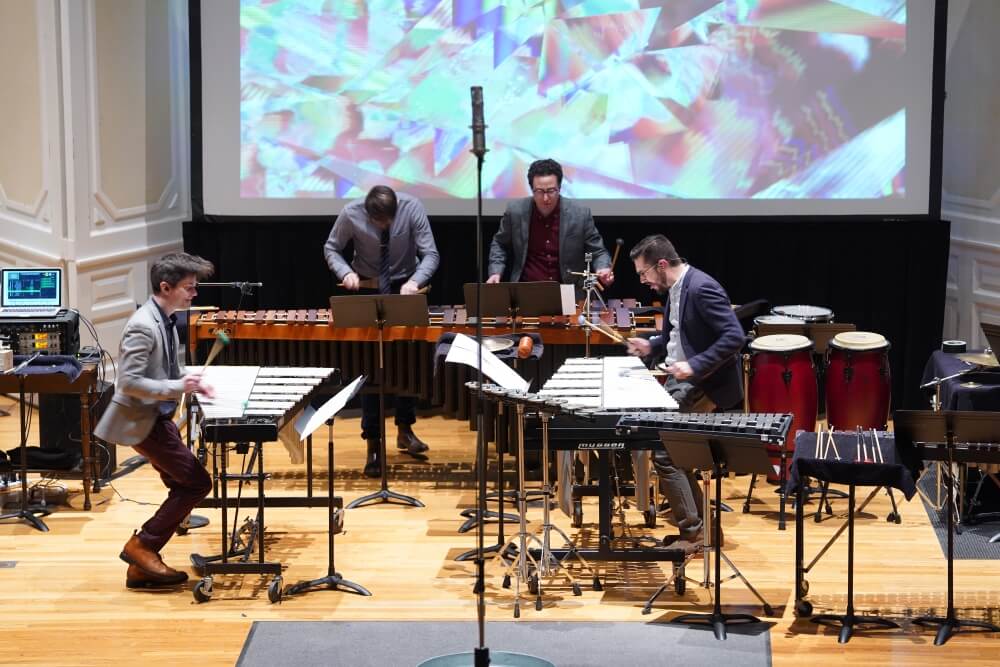 A GRAMMY® Award-winning Chicago-based percussion quartet and GRAMMY®-nominated composer collective, Third Coast Percussion creates exciting and unexpected performances that constantly redefine the classical music experience.
"Tutti" is a musical term, taken from the Italian for "all together," signifying that all instruments participate in the performance. TUTTI expresses our passion for bringing together artistic collaborators from across disciplines.
"Tutti Tutti" also means "little bit" in Wolof. It's a way to say take your time, slow down, don't rush. Teachers that would use that phrase to say we learn best when we tutti tutti. So this is a week where we are all in, we are all learning, and we are taking our time absorbing new techniques, new concepts, new ideas.
Denison's TUTTI Festival is a days-long celebration of original works emerging from collaborations among professional and student composers, musicians, fine artists, dancers, theatre-makers, and creative people across the genres. Summer TUTTI is an outgrowth of this exhilarating experience.
How is Summer Tutti different from other performing arts summer camps?
At Summer TUTTI, our aim is to show you what a practicing artist's life is really like. You'll work alongside professional musicians, dancers, and theatre-makers, perfecting your skills in your core discipline through hands-on mentorship, and experiencing the power of interdisciplinary collaboration first-hand.
But I'm a musician, or a dancer, or a theatre maker! Why should I spend time working with artists in other disciplines?
We believe that all artists, and especially young artists, benefit from learning how other kinds of artists create and think, and that collaboration is an essential skill. We certainly don't expect you to be good at everything you try, but we encourage you to get out of your comfort zone and open your mind to experiencing new and energizing things!
Can I apply to more than one program?
You may apply to more than one discipline (music, dance, theatre, or musical theatre), but you will only be accepted into one program. That said, everyone will participate in collaborative activities with students in the other disciplines.
What does ``Tutti`` mean?
The Italian word tutti means "all together". In music, it refers to a passage or section played by all the voices or instruments. Denison University's biennial TUTTI Festival brings together composers, visual artists, dancers, theatre-makers, and creative people across genres for a week-long celebration of original works. Likewise, Denison's Summer TUTTI performing arts camp brings together young artists for discipline-specific and interdisciplinary learning and mentorship.
Do you accept high school freshman?
You must be a rising sophomore, junior, or senior (age 15 to 18) by the time the program starts in June.
What instruments do you accept?
Summer TUTTI is open to strings, woodwinds, brass, percussion, piano, and composers.
What is required to apply?
There is a separate application form for the dance, music, musical theatre, and theatre tracks. While you may apply to more than one, you will only be accepted to one program. Please click on the "How to Apply" link above for detailed application guidelines for each discipline.
How will I know if I've been accepted?
We will send out notifications by email and regular mail. You will hear from us by early April at the latest.
How will I get there from the airport?
Denison is located 28 miles east of the John Glenn Columbus International Airport (about a half hour drive). We provide free transportation to and from campus for students arriving and/or departing by plane.
May I apply again if I previously attended Summer TUTTI?